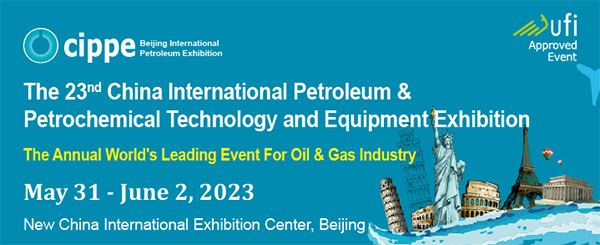 China will cancel inbound quarantine for international arrivals, and vows to orderly resume Chinese citizens' outbound travel as part of an overall plan to downgrade the country's COVID-19 management from January 8 of 2023:
01. Travelers to China are required to take a nucleic acid test 48 hours before departure and those with negative results can enter the country without having to apply for a green health code from Chinese embassies and consulates abroad. They need to fill in the results in the customs health declaration forms.
02. If travelers to China test positive, traveling to China will be allowed after the results turn negative.
03. COVID-19 testing and centralized isolation for all overseas travelers entering China will be canceled.
04. Those with a normal health declaration and no abnormality in routine quarantines at the customs port can be green-lighted to social mobility.
05. Cancel international passenger flight number control measures, such as the five one policies, seat rate restrictions etc.
06. Passengers must wear masks when boarding.
07. Passenger entry and exit at sea and land ports will be gradually resumed.
08. Outbound travel of Chinese citizens will also be resumed in an orderly manner.

cippe2023
The annual world's leading event for
oil & gas industry
Invite global oil and gas enterprises to visit and participate in the exhibition

The 23rd China International Petroleum & Petrochemical Technology and Equipment Exhibition (cippe2023) will be held through May 31 to 2 June, 2023, in Beijing. With an exhibition space of 100,000+sqm, it is expected to welcome over 1,800 exhibitors, among which there will be 18 international pavilions and 46 Fortune Global 500 enterprises.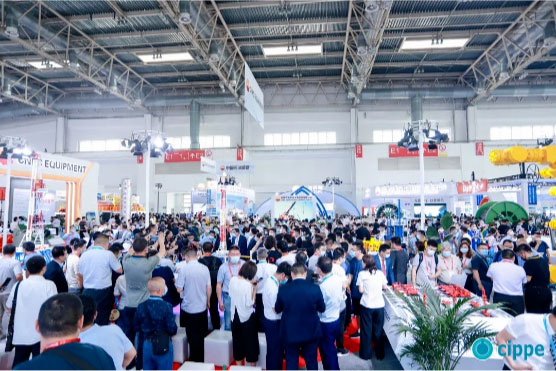 cippe2023 will majorly showcase in 14 sections
cippe2023 will majorly showcase in 14 sections, including petroleum & petrochemical, natural gas, pipeline, oil & gas digitization, offshore engineering, offshore oil, shale gas, city gas, hydrogen, trenchless, explosion-proof electric, safety protection, automatic instrumentation and soil remediation.
Under the guidance of the goals of achieving "carbon neutrality" and "emission peak", cippe will promote low-carbon strategy to jointly facilitate a high-quality development of China's oil and gas industry with most enterprises. Hydrogen, energy storage and city gas will be the key development directions of the event, as well as offshore wind, underwater robots, and digitalization of oil & gas.
Convene 1,800+ Exhibitors & 18 International Pavilions
As the worlds leading event for oil and gas industry, cippe2023 is expected to convene international pavilions from the United States, Britain, France, Canada, Germany, Russia, South Korea and others, as well as domestic and international enterprises such as ExxonMobil, Rosneft, Gazprom, Transneft, Caterpillar, NOV, Schlumberger, Baker Hughes, GE, ABB, Cameron, Honeywell, Philips, Schneider, Dow, Rockwell, Cummins, Emerson, Kongsberg, AkzoNobel, API, 3M, E+H, MTU, ARIEL, KSB, TE Connectivity, Atlas Copco, Forum, Huisman, Sandvik, AKSA, Hempel, Dover, Eaton, Altra Industrial Motion, Allison, ContiTech, CNPC, Sinopec, CNOOC, PipeChina, CSSC, CASC, CRRC, Yanchang Petroleum, Honghua, Jereh, Kerui, SANY, RG Petro-Machinery, Anton, DFXK, Shanghai Shenkai, Hilong, CITIC Heavy Industries, Weichai, BESTEBIT, PetroKH, Haimo Technologies, Petro-king, WESTPETRO, Weichai, YUCHAI, GN Solids Control, Guo Xing Hui Jin, Ocean's King, etc.
Summit Dialogues with Industry Elites Gathered
Concurrently with cippe2023, cippe Gold Innovation Award, International Petroleum & Natural Gas Summit, Offshore Wind Power Industry Development Forum, Universities Exchange Conference on Oil & Gas Research Achievements, Enterprise New Products and New Technology Promotion Conference, Embassy (Oil & Gas) Promotion Conference, Business Matchmaking Meeting, Live Streamings, etc., will be held. Thought leaders, policy makers, and industry stakeholders will be invited to interpret the latest policies and development trends, share achievements and exchange ideas on industry hotspots and pain points, and jointly contribute to the innovation and transformation of China's oil and gas industry.
A Grand Gathering with 123,000+ Industry Visitors
In cippe2023, were expecting for a gathering with 123,000 industry visitors and 300+ VIP delegations. cippe team will continue to work on inviting delegates from all over the world, including Rosneft, Gazprom, Saudi Aramco, NIOC, Petronas, ExxonMobil, BP, Shell, Total, CNPC, Sinopec, CNOOC, PipeChina, Yanchang Petroleum, CASC, CSSC, Beijing Gas, Tianjin Gas, ENN Group, North China Municipal Engineering Design & Research Institute, Wison, ZPEC, Zhenhua Oil, etc.
One-on-one Buyers Invitation
cippe will launch a target buyer invitation program according to the needs of exhibitors, through deep cooperation with our domestic and international partners, to build a supply-demand matching platform for all participants and enrich your participation experience.
1,000+ Medias Empower Multi-Channel Marketing
The marketing plan of cippe covers mainstream medias, financial medias, industry medias, portal sites, social medias, outdoor advertising, we-medias, etc.
With 22 years of forging ahead,
and thanks to the trust and support from industry colleagues,
we look forward to bring you a grand gathering in Beijing in 2023!
contact us
Tel: +8610-5617 6968
Email: cippe@zhenweiexpo.com
Visit & Media Partnership:
Tel: +8610-5617 6962
Email: yolanda@zhenweiexpo.com